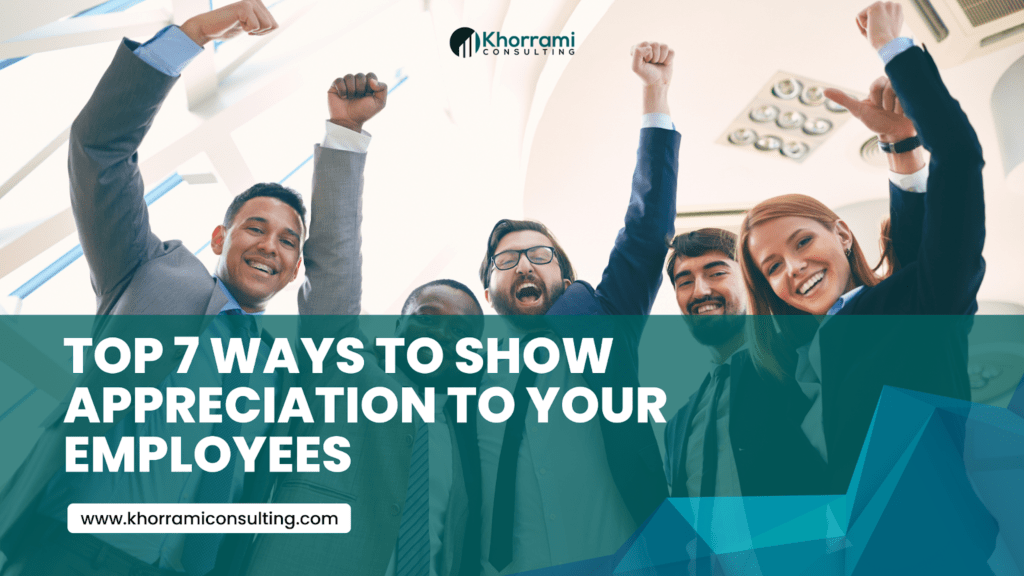 Your employees work tirelessly behind the scenes. It is important to let them know how much they are appreciated for their contributions. Showing appreciation can increase employee morale, boost productivity and increase employee retention.
Employee appreciation shouldn't be something you save for special days. You need to maximize every opportunity to show your employees that you value their work and contribution to your company. In fact, great companies incorporate staff appreciation into their company culture.
So how do you show your employees you appreciate them in ways that feel genuine? Read on as we go through seven unique ways to show your employees that you truly care.
Benefits of showing appreciation to your team members
Whether it's a simple "Thank You" note or an award system that involves staff performance evaluation by the Human resource, recognizing your team members comes with benefits both for them and the company. Here are a few of those benefits:
Improved morale
When your employees feel genuinely appreciated for their hard work, they feel more enthusiastic and motivated about the job. Even though working from home has become the new way to work, many employees still spend most of their time working than they do with their families. When your employees feel appreciated, it boosts their confidence and sense of worth. Ultimately this boosts employee productivity.
Better performance
Employee appreciation acts as a form of positive reinforcement. When your employees feel appreciated for the work they have put in, they are further motivated to put in more work. According to data from ProofHub, 69% of employees will be motivated to work harder if they are appreciated. Praising your employees for specific tasks and rendering positive feedback can increase their productivity ultimately leading to a profitable business.
Employee retention
Recognizing your employees is key to retaining them and cutting down on costs. Your company won't be able to make significant progress if you keep hiring for the same positions. The cheapest way to keep your employees happy and retain them is to show appreciation. According to a study, 68% of HR personnel say that employee recognition positively impacts employee retention. When employees feel valued, they are likely to stay with a company in good and bad times.
Better customer experience
Your employees are more or less the face of your business and will be the first to interact with customers. The staff management team may not always be there to ensure your employees are at their best, but having an employee recognition culture will ensure that employees are at their best when interfacing with customers. Employees who are well compensated and appreciated are likely to take ownership and become well-invested in your business.
7 ways to show employee appreciation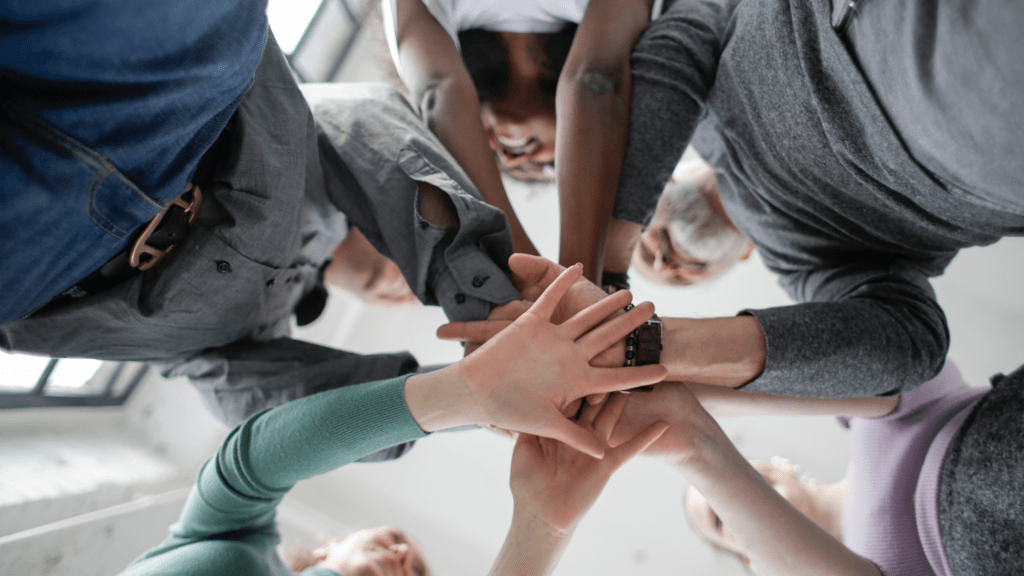 Now you know the benefits that come with expressing employee appreciation, let's go through seven ways you can show your employees how much you appreciate them.
Drop a little "Thank you" note
Celebrate employee birthdays
Appreciate your employees on social media
Don't forget treats
Give out some cash
Give your employees some time off
Offer training opportunities
Drop a little "Thank you" note
You can't go wrong with a little "Thank you" note expressing appreciation towards your employees. This is especially useful if you have a lot going on and you know your employees deserve more than a quick "thank you". You can take out time to write a thank you note on a piece of paper or even through an email acknowledging their contributions and efforts towards the growth of the company. There's nothing as heartfelt as getting a surprise 'Thank you' note from your employer, especially on a stressful workday. This will boost their morale and ultimately increase productivity.
Celebrate employee birthdays
What better way to celebrate your employees than by recognizing them on their birthday? If your staff isn't the shy type or one to go off the radar on their birthday, you can throw them a surprise birthday party. You can get a cake and some drinks and get other employees to take part in celebrating them. You can gift your employee a day off or a little gift you know they will love.
Appreciate your employees on social media
Your social media page is a great platform to show some love to your employees. You could recognize special days like birthdays and anniversaries. Alternatively, you can highlight their contributions to your company or some interesting/fun facts about them.
Don't forget treats
Who doesn't like treats once in a while? You can appreciate your employees by offering them treats like doughnuts, cookies, or pizza during breakfast or lunch. This will also give you the opportunity to bond with your employees and build stronger relationships.
Give out some cash
To appreciate your employees and encourage them to put in their best, consider giving out some cash. You can give your employees gift cards to shop at a local store. You can also consider offering bonuses, especially to employees who have contributed significantly to the company. This could be monthly, quarterly, or annually. Remember that a well-paid employee is likely to stay longer.
Give your employees some time off
Your employees spend most of their time at work. Nothing is more appreciated than some time off. It could be a day off to spend time with family, or even a short vacation. You can give them the liberty to choose what period they would like to be off. Also, giving them a flexible schedule like working from home on some days is another way to give your employees some off-work time. When employees don't feel overworked, it will boost their morale and performance.
Offer training opportunities
Employee appreciation is the most impactful when you give your employees the opportunity to grow professionally. You can set up regular training and introduce them to new tools and technology that can help them excel at work. For high-level employees, you can set up one-on-one mentorship programs. You can also give them the opportunity to learn new skills like writing or even cooking.
Conclusion
Employee appreciation can start with the little things. From thank you notes to celebrating employee special days. Incorporating this into your company culture will keep your employees motivated and improve productivity. Ultimately, you can retain your most skilled staff and cut down on the costs of acquiring new employees.
Do you need professional advice on the most effective marketing and sales strategies for your business? You can contact Khorrami Consulting to get valuable insights on areas that span from training to management and marketing of your business.